Quality Assurance
Where care services are regulated and inspected, the provision of accurate information as to how the Service is performing, against laid down standards, is of fundamental importance. Of course your regulatory authority (CQC, Care Inspectorate or CIW) will be responsible for the key assessments as to how a service is operating, and will act and judge accordingly.
The service itself, however, can play an important part in the assessment process
, not only in relation to self-assessment in a general sense, but also in collecting and responding to the views of those on the receiving end,
its Clients, "significant others", and staff
.
Our tools are models, created in Microsoft Word. They are fully editable, useful, and versatile and will enable you to get good information from those at the receiving end of your services.
Each model identifies with a set of characteristics.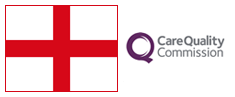 Our England models – We have developed two different models for England – The first one asks for information as to whether the service is:
⦁ Safe?
⦁ Effective?
⦁ Caring?
⦁ Responsive?
⦁ Well-led?
Our second model for England asks:
⦁ Are we (the Service) safe in the way we conduct our operations?
⦁ Are we caring and responsive? and
⦁ Are we well managed?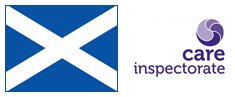 Our Scottish model asks about whether:
⦁ I experience high quality care and support that is right for me.
⦁ I am fully involved in all decisions about my care and support.
⦁ I have confidence in the people who support and care for me.
⦁ I have confidence in the organisation providing my care and support.
⦁ I experience a high quality environment if the organisation provides the premises.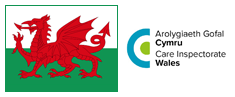 Our Welsh model asks:
⦁ Are we (the Service) safe in the way we conduct our operations?
⦁ Are we caring and responsive? and
⦁ Are we well managed?
Essentially they are all asking similar things – enquiring about safety, quality of care and good management for example. The difference in approach by us is accounted for by the differing approaches within each country, and the need to align our quality audits with the individual inspection methodologies of the Care Quality Commission (England), the Care Inspectorate (Scotland) and the Care Inspectorate Wales.
Each model, however, follows similar lines:
⦁ The tool is questionnaire based
⦁ Each questionnaire contains a set of quality statements, inviting the person undertaking the survey to comment upon the statement as to whether they agree with it. For example:
Statement
5
Strongly agree
4
Agree
3
Neither agree nor disagree
2
Disagree
1
Strongly disagree
The Company takes my safety very seriously
I am encouraged to manage any risks to my safety myself, or with help from others
Carers usually spot a risky situation before I do
Carers always check that I have taken my medicine(s)
Carers are not afraid to discuss hygiene issues with me so as to improve my health and resistance to infections
Agreeing with a statement is a positive response – disagreeing is negative. The overall feeling as to positivity (Is the service safe?) can be gleaned from the responses provided.
A library of quality statements has been provided for each tool.
Sample questionnaires have been designed for use by:
⦁ Clients;
⦁ Other Stakeholders – family members and "significant others";
⦁ Staff.
Although you may only want to align yourself with the model we have designed for your country, there is no proscribed solution. In other words how you approach the question of quality audit and quality assurance is entirely up to you, and if you are in Scotland, for example, you may decide that you prefer one of the approaches we have developed for England, or the one for Wales.
Or you might decide to use our models to create one of your own, and one which emphasises what you want to get from such a process.
We hope that you will take a look at the tools we have developed for each country, and get a good feel for the quality of our work.
Click any of the flags to open up the tool as a PDF (If you buy the tool it will be in Word, of course).



When you buy the Quality Assurance Tool, you get the models we have developed for each country – 2 for England, and one each for Scotland and Wales.
The Quality Assurance Tool is FREE when you buy any of the complete Care Packages. Alternatively click any of the flags below to buy as an individual item and download directly after purchase.